Regular exercise is important—we all know this—but it's even more critical for Black and Latina women, who are disproportionately affected by high levels of stress and health conditions like diabetes, stroke, lupus and heart disease.
While genetics play a role, some of these conditions can be controlled, if not prevented, by increasing regular exercise. But for many of us, one of the biggest obstacles in sticking to a fitness routine is our hair.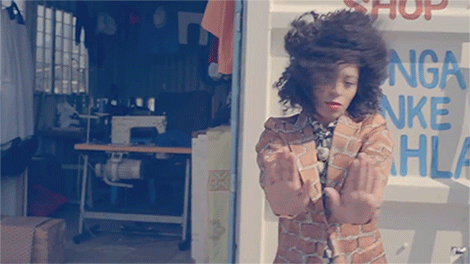 For anyone who has spent hours at the salon or gotten a cramp setting flexi rods, it won't come as a surprise that a Wake Forest University study found that a majority of Black women will skip the gym to maintain their hair.
But that's not the whole story…
"When I'm exercising I'm my most free."
As women of color, we are powerful. Unimaginably capable.

Black and Latina women across Philadelphia are taking to streets, their backyards, rec centers and their living rooms as true fitness champions. Squeezing in time before work, after picking up their kids and every minute in between for exercise.

And it's not just all-star athletes, but moms, grandmoms, neighbors, aunties, and sisters just like you.
"My mom's generation was told to sit still and be pretty. I make sure my daughter knows it's ok to sweat."
We are running in wraps, boxing with braids and diving in dreads. Water polo, tennis, Zumba, horseback riding, yoga—we're doing them. We're learning what feels best for our bodies, perfecting our techniques and unafraid to try new things. Because we know that no amount of sweat can ruin our true style.
Whether your hair is pressed or curled, permed or natural—nothing has to slow you down from living your best and healthiest life.
"My hair is a part of who I am, but it's never a limit."
Starting or sticking to a fitness routine can be hard. But it's a lot easier and even fun when we have each other's backs. So, lace up your sneakers, grab your sole sisters and check out these Black and Latina women's fitness groups using their magic to make health a priority for their communities, their families, and most importantly themselves.
Black Girls Run | Philadelphia Chapter Facebook
GirlTrek | Philadelphia Chapter Facebook
Latinas in Motion | Philadelphia Chapter Facebook
Black Women in Sports Foundation | Facebook
Philadelphia Black Women's Health Alliance | Facebook

"As women of color, it's important to make time for ourselves."